2015 TRON Symposium (TRONSHOW) Call for Papers
We are pleased to announce 2015 TRON Symposium, the 31st TRON Project Symposium to be held on 9th - 10th of December 2015, in Tokyo, Japan. The Symposium, with technical co-sponsorship of IEEE Consumer Electronics Society, will feature presentation sessions of papers, poster sessions, panel discussions, tutorial sessions and an accompanying exhibition, TRONSHOW (9th-11th December.)
Submission of Papers
Accepted and presented full papers will be submitted to IEEE for inclusion in IEEE XploreⓇ online publication database. Prospective authors in the embedded systems industry and the emerging field of the IoT are encouraged to submit full papers or extended abstract for presentation. Only original papers that have not been published or submitted for publication elsewhere will be considered.Papers presented at the Symposium should be full papers or extended abstract, in English of maximum 9 pages including figures and pictures, using the supplied template. The minimum length is 2 pages for an extended abstract from busy practitioners. See "Topics of Interest" at the end of the call for relevant topics that are of interest to the Symposium per se, and the visitors to the accompanying exhibition.
See the details in the following URL.
http://www.tronshow.org/2015-tron-symposium/en/call.html
We look forward to your paper submissions!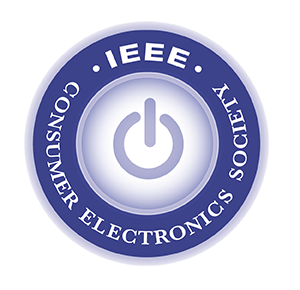 International Telecommunication Union (ITU) 150 Awards recognized six people including Chair Ken Sakamura, the only winner in Asia, and Bill Gates
Ken Sakamura, Chair of TRON Forum (Professor of the University of Tokyo / Director of YRP Ubiquitous Networking Laboratory) was honored as the winner of ITU's 150th Anniversary Award at the commemorative event that was held at the headquarters of ITU in Geneva, Switzerland on 17 May 2015. On the occasion of ITU's 150 anniversary, ITU 150 Awards recognize individuals who have contributed to improving lives of world citizens through ICT innovations developed, promoted or implemented by ITU. Total six people in the world including Ken Sakamura and Bill Gates, the founder of Microsoft will be honored with ITU's 150th Anniversary Award. (Sakamura was the only winner from Asia.)
Sakamura commented, "I am honored to be recognized for the results of years of my research activities, and would like to express my most heartfelt gratitude for the award on the occasion of ITU's 150th Anniversary. I would like to thank people who have helped and supported us for a long time. I wish to make contributions to the ICT to enhance our living environment as much as I can in the future. "
ITU 150 Award
http://www.itu.int/en/150/Pages/awards.aspx
RICOH THETA Developers Contest   Entry (Registration) deadline: Wednesday, June 10
"RICOH THETA Developers Contest" based on the concept of "Open API" is now held by Ricoh Company, Ltd. and YRP Ubiquitous Networking Laboratory which are the members of TRON Forum. It is an open contest for application and gadget development for the RICOH THETA, a camera that can take 360-degree fully spherical images and videos in one shot. The contest encourages applications that use open API and gadgets that use the 3D model data of the RICOH THETA enclosure, which would introduce more convenience and additional uses for the RICOH THETA according to the "openness" promoted by TRON Forum. Cash prizes will total 5 million Japanese yen, and the winner of the grand prize will receive 1 million yen and additional awards. The entry (registration) period is from Wednesday, April 1 through Wednesday, June 10, and the entry submission deadline is Tuesday, June 30. An Application category and a Gadget Section have been set up to receive contest applications. The application category consists of the API (Application Programming Interface) Section and a Utility Section.
For details on the contest, please see the following website.
http://contest.theta360.com/