TRONWARE VOL. 199, issued on February 15, 2023, is devoted to the summary of the 2022 TRON Symposium -- TRONSHOW --. Although the COVID-19 pandemic is still unsettled, thanks to all of you, the symposium was held in a hybrid manner, in the real world and in virtual world in December 2022. We are very grateful to the many people who came to the venue and who watched the online streaming.
The theme of the last year's TRON Symposium is "Next Generation Infrastructure." This issue extensively features the "Innovative Optical and Wireless Network (IOWN)," a next-generation network concept that utilizes optical technologies to realize low power consumption, high bandwidth, and low latency in cooperation with "IOWN Global Forum," an international forum established by NTT as one of the major founders. In March 2023, commercial service of "IOWN 1.0," which achieves one two-hundredth of the current latency and can transmit large amounts of data, will be provided first. Such technologies are expected to be applied in various situations such as remote surgery and e-sports.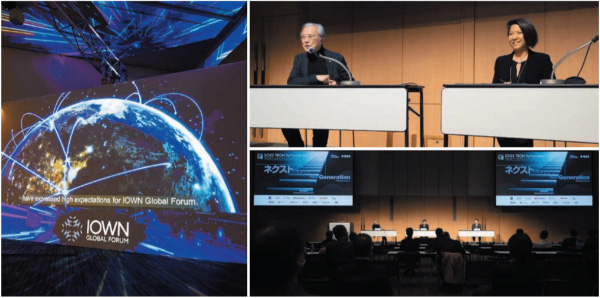 Association for Open Data of Public Transportation (ODPT) signed a strategic partnership MOU with "MobilityData," a non-profit organization, and the signing ceremony was held at the TRONSHOW venue. MobilityData is an international organization working on the standardization of public transportation data formats such as GTFS and GBFS. It is a highly influential organization as Google has adopted its data format as standard. In recent years, ODPT activities have begun to expand beyond the Tokyo area and throughout Japan, which leads to the revitalization of local communities. The collaboration with MobilityData will make the public transportation data provided by ODPT even more widely available and utilized.
At the last year's TRON Symposium, I could cover all the important projects I have been working on recently in separate sessions. The special issue provides the details on the speeches and discussions, so those who were not able to attend the symposium are encouraged to read TRONWARE VOL.199.
* * *
The award ceremony for the 2023 IEEE Masaru Ibuka Consumer Technology Award, which I received, was held in the United States on January 6, 2023. Unfortunately, I could only attend the award ceremony online, but I am truly honored to receive such an award for my activity to release the specifications and implementations of real-time OS through TRON Project for free. I would like to take this opportunity to thank all those who have supported TRON Project over the years.
Ken Sakamura