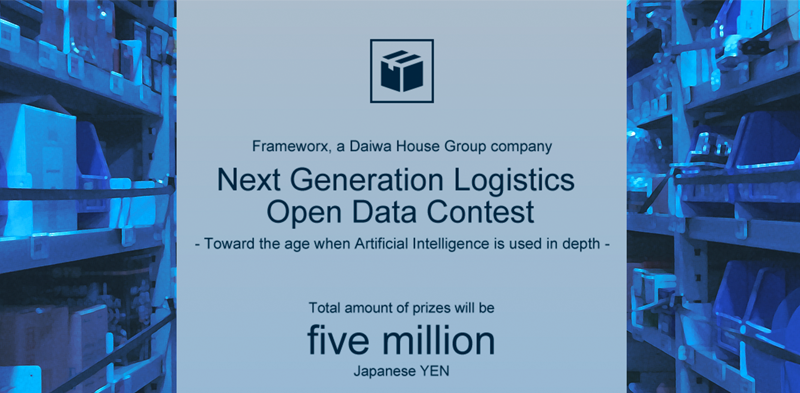 Frameworx, Inc., a Daiwa House group company which develops distribution systems will hold the second contest, "Next Generation Logistics Open Data Contest," the sequel to the last year's.
The entry period is from Friday, April 28, 2017 to Wednesday, September 27, 2017. The result of the contest will be announced and an awards ceremony will be held in November 2017.
The awards will be five million Japanese yen in total, and the contest will call for new proposals of applications, web services, reports, and gadgets in many categories for logistics in the age when the AI is used in depth from developers, researchers, students, etc.
Please check more detailed information at official web site.
■Next Generation Logistics Open Data Contest
http://contest.frameworxopendata.jp/index-e.html